Three years ago, on April 14, 2016, Johnstown's Little Red Mailbox was erected at Point Park in downtown Johnstown, Pennsylvania. Since then, visitors have been busy leaving notes and painted word rocks, enjoying the nightly light show on the Old Stone Bridge, and even adding to the small gnome garden under the tree.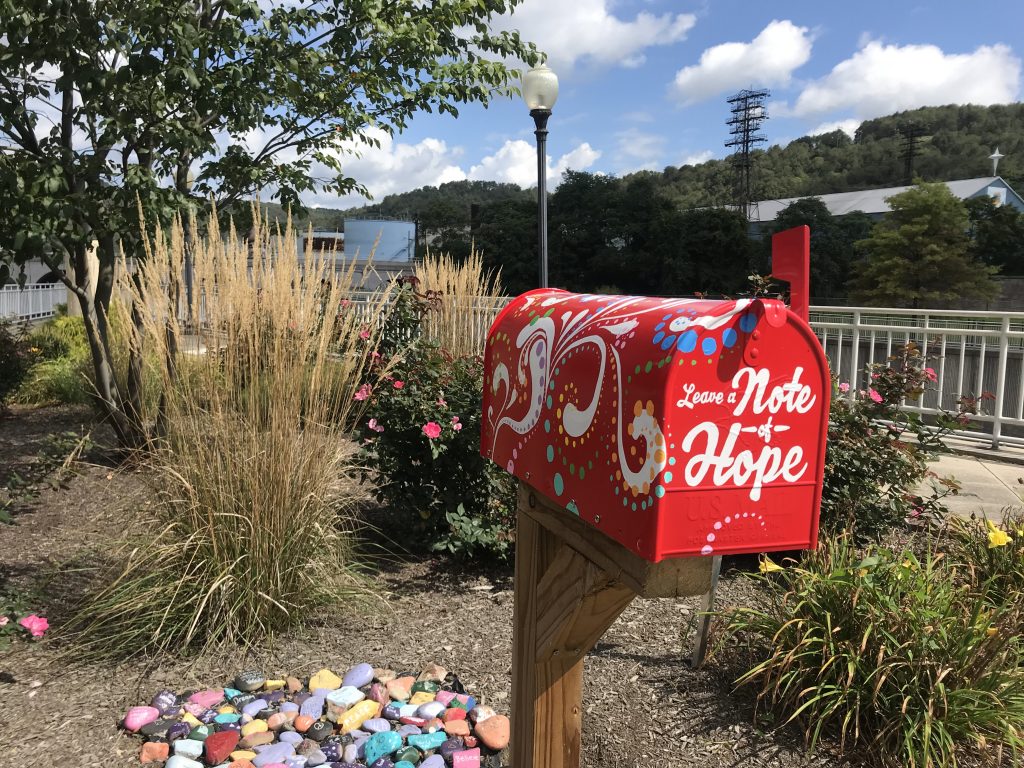 Last year, due to deterioration of the mailbox, a new mailbox was painted by a volunteer local artist, Danielle Teplitza, who dedicated the mailbox to the memory of her infant son, Logan Francis. The new mailbox stands bright and beautiful to replace the original at Point Park.
The Cambria County Public Library System, 248 Main Street, graciously houses the original mailbox along with three completed journals. The Library has created a space for the original mailbox where visitors can visit to view the journals, read about the story, and they have plans to display a map of a walking path from the Library to Point Park for visitors wanting to visit the mailbox, the historic Stone Bridge, and the peaceful point where the rivers meet.
"Where the rivers meet, there will be light and hope." -Sue Goodrich, Founder of the Little Red Mailbox Movement