In 2016, Unlimited Care's Board of Directors unanimously voted to begin a scholarship fund to support and encourage local high school students in their future education plans. The scholarship, which is a one-time gift,  is open to all Cambria County school districts and requests, among other things, a visual poem (a picture, drawing, or piece of writing) of their choosing with a write-up describing their submission. Each year, the Unlimited Care Board looks forward to seeing the student's submissions and learn about their stories and their dreams.
This year, the Board chose one (1) student to awarded a $1,000.00 scholarship. Riley Allen was presented with the Unlimited Care Board Scholarship Award on June 6, 2019 at the Greater Johnstown High School (GJHS) awards ceremony. Tasha Adams, Development and Media, gave a short speech about Unlimited Care's mission of helping people live independently every day with quality care and the importance of supporting young people who strive to create a better, more inclusive world before proudly announcing Riley as the recipient.
Riley is a Senior at GJHS who, just last month, graduated with an Associate's Degree from Penn Highlands Community College through a partnership program with the High School. She has been accepted and plans to attend Carlow University in the fall where she will study psychology with dreams to change lives as a mental health counselor. We are so honored to award Riley and be a small part in her amazing future.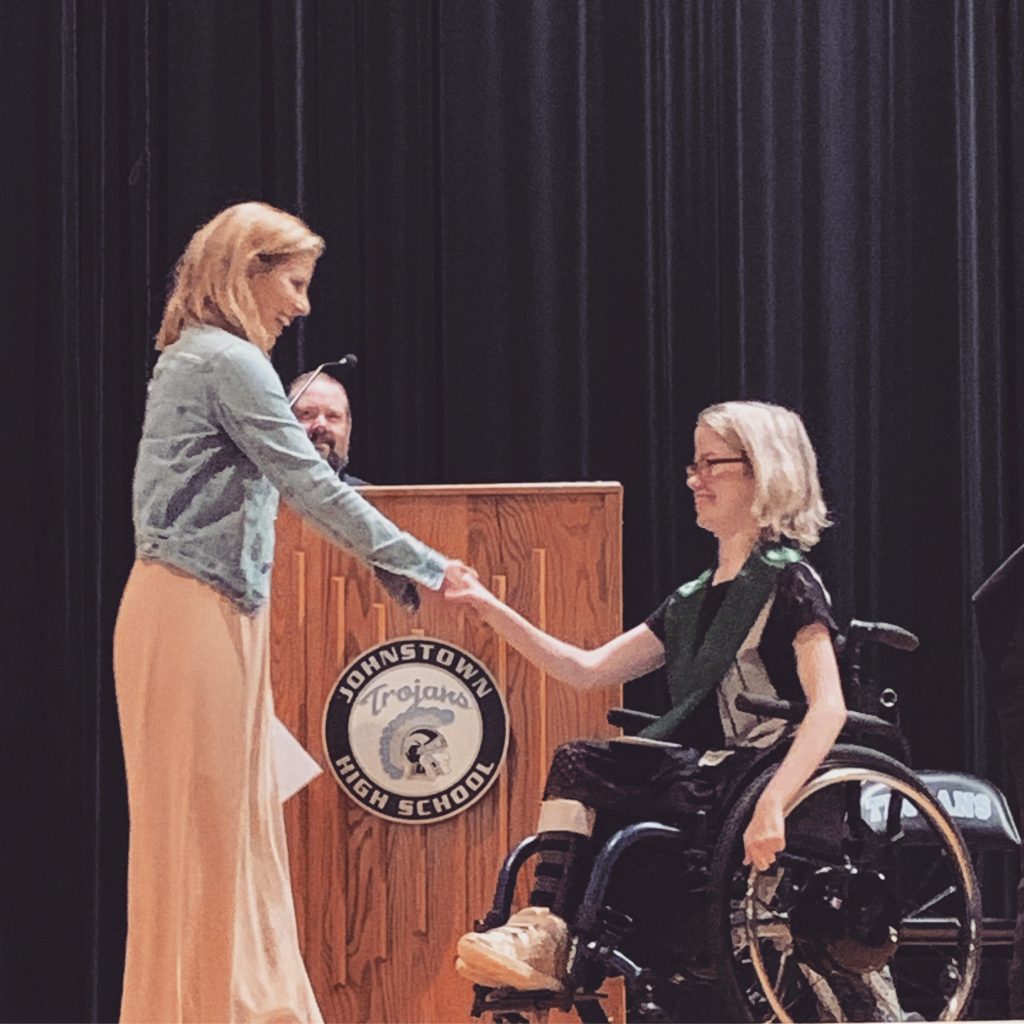 On behalf of Unlimited Care's Board of Directors and the entire team, here, we congratulate all of the incredible students graduating in 2019 and look forward to watching your dreams come true.