For more than 60 years, we've dedicated our work to ensuring quality of life and independence
for individuals living with varying ability levels within the communities we serve.
Serving West Central Pennsylvania, we take pride in our mission of "helping people live independently every day with quality care" by continuously revisiting our programs, trainings, and services.
Our Governing Board of Directors
Board members guide the organization by sharing experience and knowledge in working toward an inclusive, accessible community for all.
Brenda Shaffer,
Chair
Boutique Owner, Goldendoodle Mom, HR enthusiast

Autumn Moore,
Secretary/Treasurer
Party-planner, Family buff,
District Manager
Jessica Brown
Coming Soon!
Beth Ann Eicher
Sushi lover, faithful, Business Relations professional
David George
Father to three boys, Outdoor Enthusiast, Bleeds Blue & White
Claudia Rager
Healthcare fanatic, Thought-provoker, Proud Grandmother
Heather Richards
Fundraiser-extraordinaire, Mom, Nurse Manager
Tiffany Wetzel-Sturtz
Lover of books, Mother, CPA
James Selapack
Veteran, Father of Two,
Operations Guru 
Kelly Warshel
Holstic healer, Mom of four
Medical Director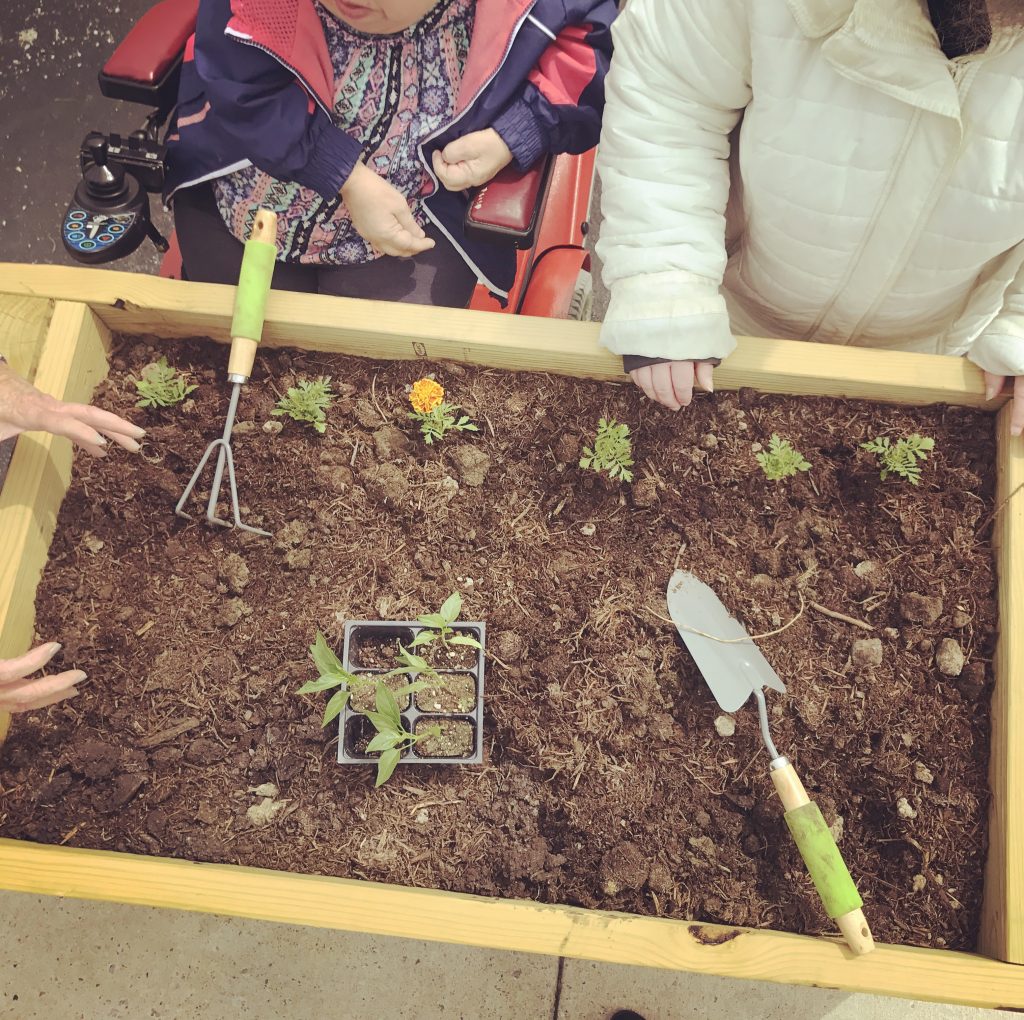 Ensuring community members remain independent, in the comfort of their own homes, is so important. We are grateful to be a small piece in such an important movement.
Our commitment to principles such as fairness, honesty, independence, integrity, and transparency are at the root of our decisions and actions.
Helping people live independently, every day, with quality care.
An autonomous community that is unbiased, valued, and has unencumbered access to resources.
One of the biggest misconceptions about affirmative action is that it's only based on race. This couldn't be further from the truth. Though the executive order President John F. Kennedy initially signed in 1961, made it unlawful to discriminate based on "race, creed, color, or national origin. For more than five decades, affirmative action has sought to eliminate unlawful discrimination for all marginalized people.

And as such, Alleghenies Unlimited Care Providers expresses our opinion and intent to maintain a "diverse" employment base and a learning environment for all our employees and participants. We reaffirm Unlimited Care's commitment to recruiting, hiring, retaining, and employing talented employees of all races and to do so within a diverse environment that ensures excellence for all staff & participants no matter their identity.

The broader implications of the recent supreme court ruling on affirmative action will ultimately be felt in every aspect of the nation's economic, educational, and social life. The decision will reduce opportunities for people of color and thwart the nation's progress toward racial equality. We all learn more alongside people who have different beliefs, who have different experiences or identities. The evidence and study after study exhibit that diverse teams and communities excel at innovation, discovery, and creativity.

Those uprooting affirmative action seem content to leave intact systems that compound privilege, exacerbating inequality — like legacy admissions policies that disproportionately favor wealthy, privileged applicants — resulting in lower-income students and families of all races losing out. The truth of the matter is that race is a fact of life in America.

I find it regrettable that the idea some people have that diversity initiatives somehow reverse discrimination or that they correlate with lower standards or lesser outcomes. The statistics demonstrate that, across organizations, diversity enhances critical thinking, creativity, and collaboration, as well as productivity, profitability, and performance.

We still live in an increasingly segregated society — and we see it in our classrooms and our neighborhoods and our workplaces and our criminal justice system. Statistic after statistic maintains the same truth.

For our part, we cannot be dissuaded or deterred. We must ensure that pathways to leadership and opportunity remain open to – and are expressly created for – everyone. In essence, we continue to push our organization and create a fair and equitable place for all we employ and serve.

With hope,

Scott Hilliard
Chief Executive Officer