On Saturday, May 11th, Alleghenies Unlimited Care Providers and You in Flood City organized the third annual Rec the Alleghenies Expo at Greenhouse Park in Johnstown, Pennsylvania. This annual event invites area recreational and hobby groups to participate by bringing their equipment, members, volunteers, and activities to setup a space and allow the community to try their activity. The event is free and open to the public, encouraging all ages and abilities to attend, in hopes to get more people involved and interested in local groups, trails, waterways, and hobbies. The Expo hosts a wide-variety of groups from crochet to kayaking and line-dancing to story-time yoga for kids.
The Rec Expo also showcases free demonstrations throughout the day which are led by participating groups who want the community to join them in a short, open workshop. The demonstrations are free to join in. Some of the demos this year consisted of barre fitness led by Concepts Dance Studio, wave-surfing in kayaks with Benscreek Canoe Club, kettlebell with MorGainz Fitness, and medieval fencing with Barony of St. Swithin's Bog.
Since it's start, in 2017, the Rec Expo has grown from hosting 21 groups to this year's 31 groups and six food truck and farmer's market vendors. The Rec Expo is an interactive day full of varying activities, upbeat music, local food, homemade markets, and fun opportunities to get more involved in the community.
This great event could not be possible without such amazing support from Alleghenies Unlimited Care Providers, You in Flood City, Seward Generating Station (NRG Energy), Earl & Jeanne Berkey Fund of the Community Foundation for the Alleghenies, Jordan Tree Service, Greater Johnstown Career & Technology Center, USSCO, and the MANY volunteers who spent the day setting up, running around, snapping pictures, joining in on demos, and assisting groups. THANK YOU!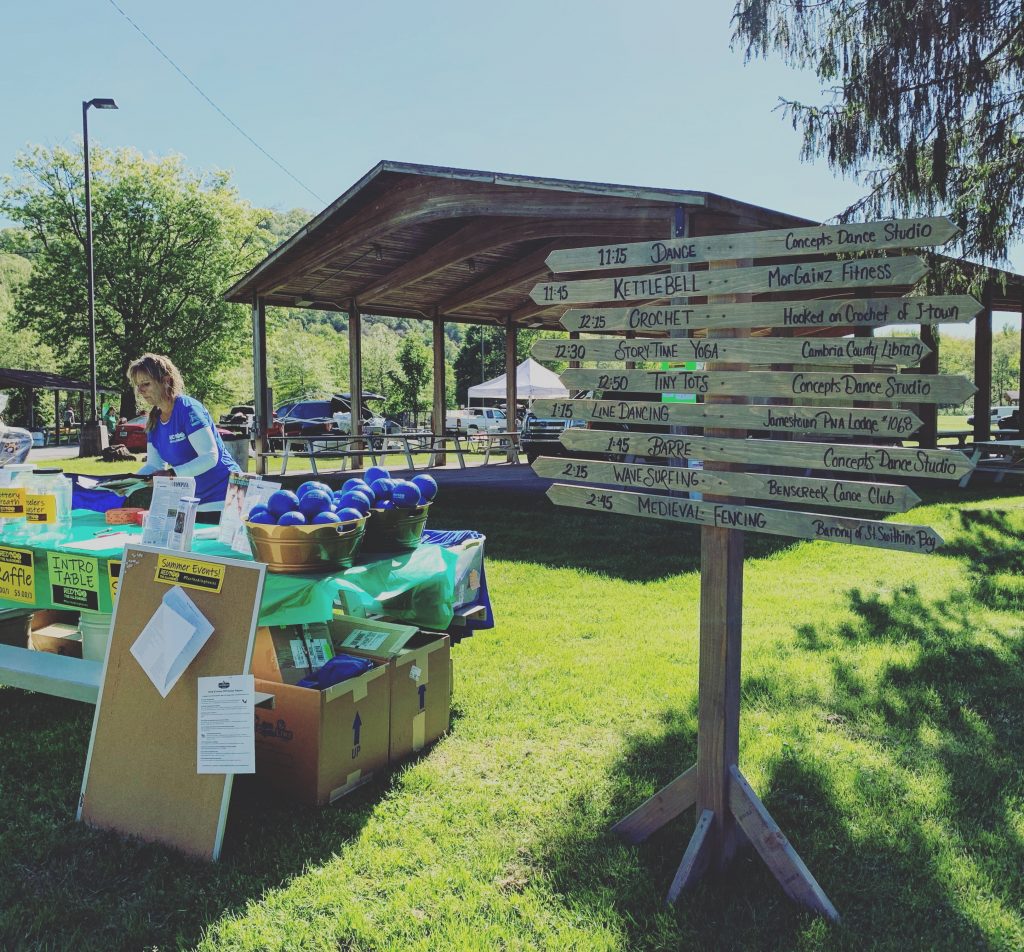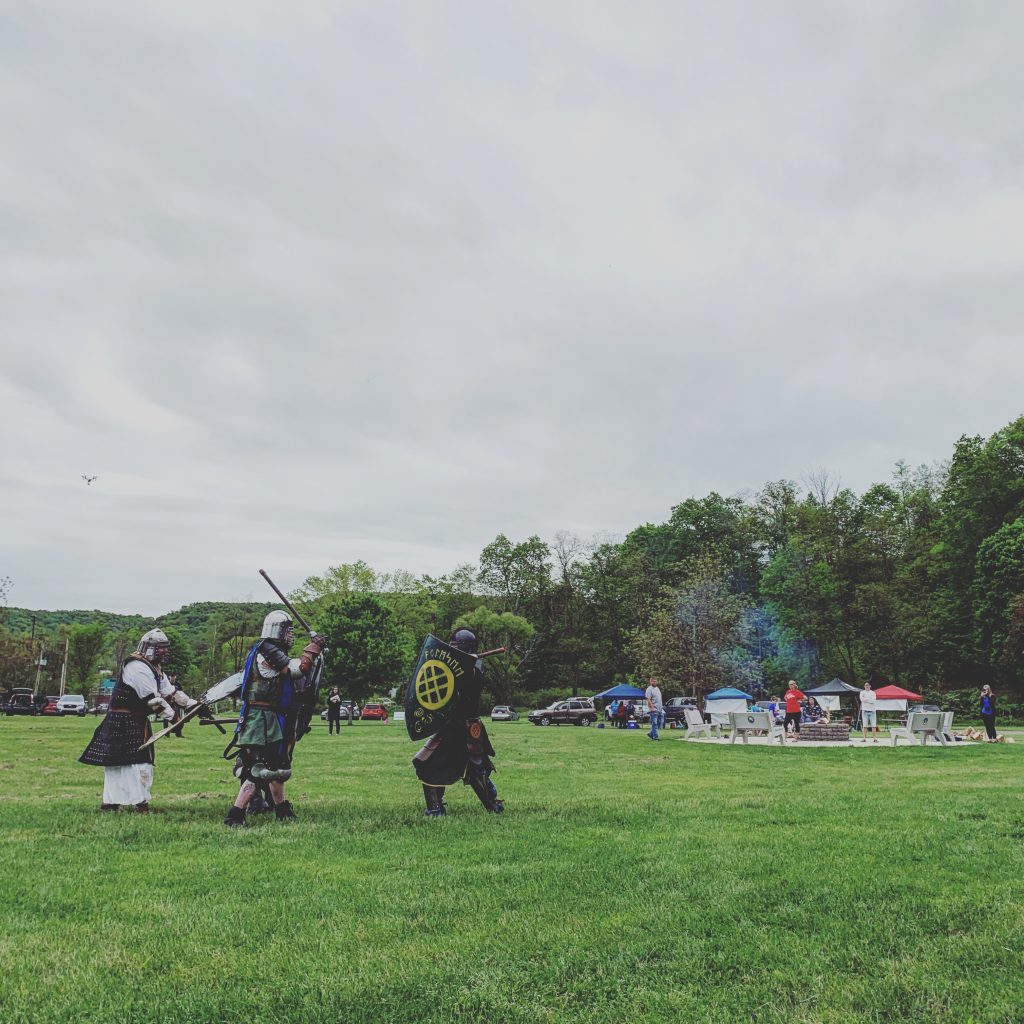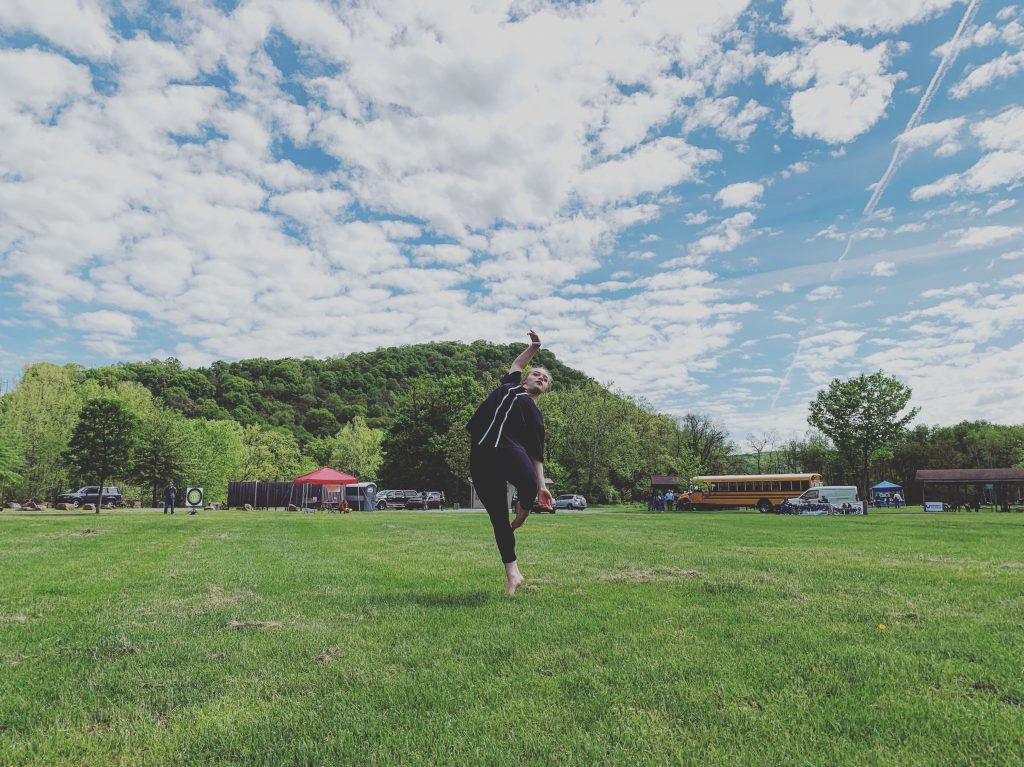 To view additional pictures and video and to learn more about the Rec the Alleghenies Expo, please visit the official Facebook page.